« Back to Glossary Index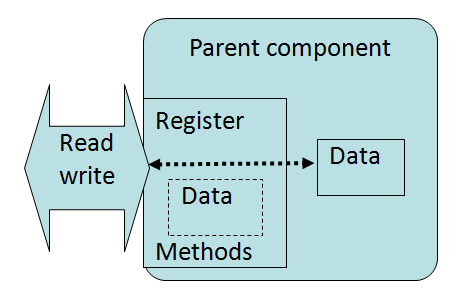 A special type of component, designed to be integrated into another component (the Parent component). A Subcomponent specifies an interface and a number of data instances. It contains methods with access to its own declared data structures. By Override, the methods can obtain access to the data in its Parent component. When a component as parent integrates a Subcomponent, the Parent component has direct access to data in the Subcomponent.
Examples of subcomponents are "register" and "timer".
« Back to Glossary Index