« Back to Glossary Index
You can change the implementation of a method by override. For this reason, you can make a new implementation for the same method.
In the VIGO6-editor, you can right-click on the method you want to change and select "Override". In effect, you can write your code.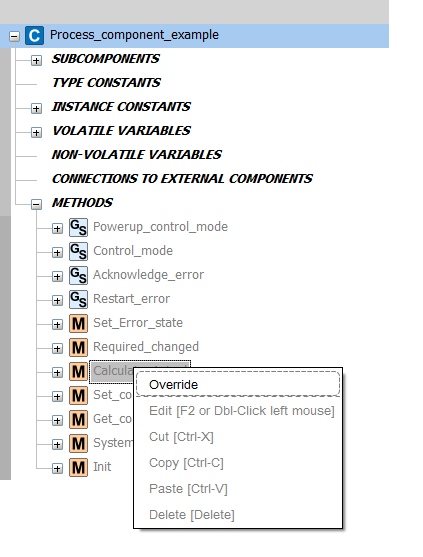 « Back to Glossary Index